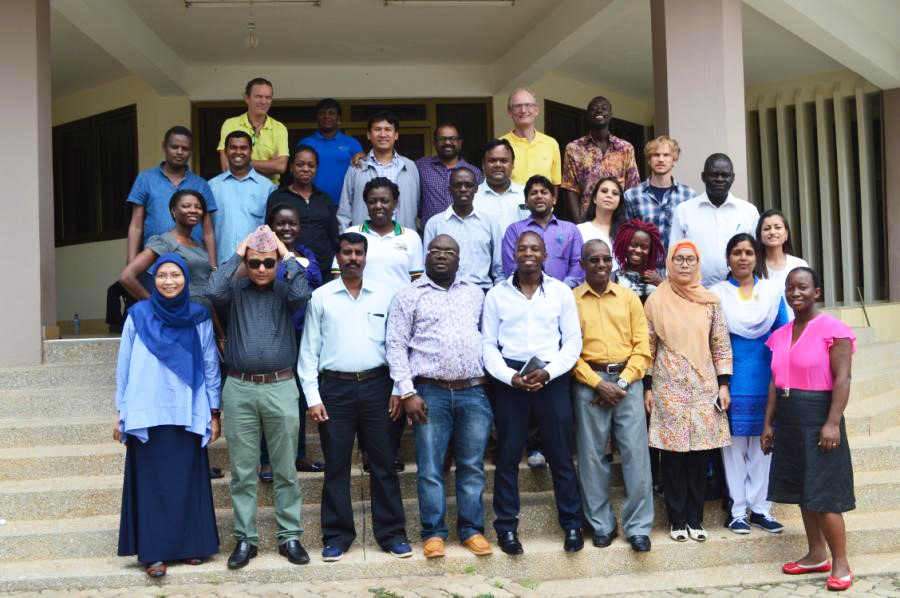 Demand for tertiary education, nationally and worldwide, in the last few decades has outstretched the limited resources of educational institutions. Access to tertiary education and training has, therefore, become sought after and available to a few. The solution has been to utilize innovative approaches including Professional Development Programmes in the form of Short Courses, Summer School Programmes, Trans-disciplinary Student Platforms, International Student Exchange Programmes, and Open Distance and e-Learning (ODeL).
The Ghana Government policy on Tertiary Education provides the policy framework for Ghanaian Universities to increase access to tertiary education and capacity building programmes even for the informal sector. In response to this, the Kwame Nkrumah University of Science and Technology (KNUST), Kumasi, has taken up the challenge of strategically increasing access to quality higher education and capacity building training programmes through the establishment of a new unit, KNUST Short Courses and Programmes operating at the Institute of Distance Learning (IDL), KNUST.
The KNUST adopted short courses and special programmes seek to serve as a viable complement to the conventional academic courses and face-to-face regular education. The short courses and programmes unit plan offering demand-driven tailor-made short courses for all manner of persons.
KNUST is committed to enhancing its image and competitiveness to become a centre of excellence in the development and delivery of innovative and contemporary industry-related proficiency courses, technical and entrepreneurial skills training programmes for manpower development at all levels. To achieve this, the university has set up the short course and special programmes unit to fashion out demand-driven short courses/programmes that are industry specific aimed at enhancing professional capabilities of organizations. The university through IDL also plans to deploy appropriate e-learning technologies in the delivery of its tasks in collaboration with the Centre for E-learning Technologies. For this reason, the unit is expected to run a number of short courses for professionals, semi-professionals and non-professionals in Ghana and beyond.